Designer Genes
Plan with a Mate, then Mate with a Plan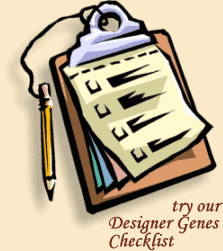 Years ago in collegiate judging I learned there is no such thing as a perfect horse.
Breeding horses requires even closer scrutiny. Effectively evaluating your mare's strengths and weaknesses is essential to select a mating to complement conformation, movement and genetics. That is why we focus on improvement in our breeding program.
As a service to our customers Dan McWhirter Quarter Horses can assist in selecting the most appropriate match for your mare. It's a simple process. Fill out our Designer Genes for mares checklist. Submit your mare information, photo, and video. We will recommend one of our stallions, based on her pedigree, conformation, and movement.
The stallions we stand are all of the highest quality... from genetic background to conformation and movement. Each stallion exhibits a specific style and stamps his offspring with performance-proven consistency, which reflects our philosophy. Our breeding horses are out of the best dams, because a stallion breeds back to his mother!
We assist our customers in planning mating selections on a daily basis. We are happy to share our time-proven criteria and years of experience with you.
Breeding Articles:
Breeding for Pleasure : Eastern/Western Magazine
Crossing The Line : Paint Horse Journal
The Trapezoid : The American Quarter Horse Journal
---
Dan McWhirter Quarter Horses
Dan & Carol McWhirter
480 West Rosedale Road
Doniphan, NE 68832
ph (402) 744-8341 - fax (402) 744-8371
copyright © 2004-2007 Dan McWhirter Quarter Horses · contact webmaster